11 - 14 October 2021
Asian Contents & Film Market 2021


Real-time logged user
Login please..
Korean IP
(IP Title in alphabetical order)
No.
Title
Company
Author
Genre
IP Category
1
Anonymous, I Know You!
LICO/NAVER WEBTOON CORP.
LICO
Drama, Fantasy, Coming of Age
Webtoon
2
Arowana and I
FOX CORNER PUBLISHING HOUSE
PARK Sung-Kyung
Drama, Comedy, Coming of Age
Book
3
Dorona Farewell Office
EUNHAENG NAMU PUBLISHING CO., LTD.
SON Hyoun Ju
Drama, Romance, Comedy
Book
4
Ensnared
YJ COMICS CO.
HAEMURI
Thriller, Drama, Fantasy
Webtoon
5
Equation of the President
KYOBO BOOK CENTRE
JEON Hwi-mok
Drama
Book
6
The Evaporated Woman
GOZKNOCK ENT
KIM Youngju
Mystery, Thriller, Suspense
Book
7
For Thine is the Kingdom
MUNHAKDONGNE PUBLISHING CO., LTD.
KIM Kyung-uk
Spy, Historical Drama, Comedy
Book
8
The Gate of Solitude: Cinderella-The Mystery Cuisine3
DULNYOUK PUBLISHING CO.
Kyle JUNG
Action, Comedy, Adventure
Book
9
The Guests
ALL THAT STORY INC.
KIM Chan Yeong
Comedy, Drama, Action
Story
10
Gyeongseong Women's Counseling Center
BOOKOCEAN PUBLISHING CO.
Jay KIM
Mystery, Adventure, Thriller
Book
11
How to Deal with Evil Boss?
BRITG/GOLDENBOUGH
LEE Sagu
Horror, Comedy, Cult
Web Novel
12
Hyesu, Haesu
SANZINI
LIM Jungyeon
Coming of Age, Action, Cult
Book
13
Into the Triangular Wave
KYOBO BOOK CENTRE
HWANG Seyeun
Action, Comedy, Adventure
Book
14
Lady Coroner in Joseon
GOZKNOCK ENT
KIM Isaac
Mystery, Historical Drama, Thriller
Book
15
The Panic
MUNPIA CO., LTD.
K.soul
Horror, Fantasy, Comedy
Web Novel
16
Parts
KYOBO BOOK CENTRE
KIM Hye-young
Drama, Thriller, Comedy
Book
17
Rebirth: A Song for a Girl Named Ryeon
JOARA
Team HA
Romance, Fantasy
Web Novel
18
Reply: Hate Comments
JOARA
Dajung
Crime, Thriller, Drama
Web Novel
19
The Savior at Night
SAFEHOUSE INC.
CHEON Seonran
Mystery, Romance, Drama
Book
20
Si Bel Homme List
LICO/NAVER WEBTOON CORP.
LICO
Romance, Comedy
Webtoon
21
Sontag Hotel
INDIEPAPER
CHOUNG Myung Seob
Action, Historical Drama, Spy
Book
22
Strike Out Not Out
BOOKRECIPE
KANG In Kyu
Coming of Age, Sports, Drama
Book
23
The Time of Scorpion
JOARA
KIM Hong Lim
Action, Thriller, Romance
Web Novel
24
Two Steps Away
TOYOU'S DREAM
Story: LEE Eun-Jung
Art: KIM Byung-gwan
Romance, Coming of Age, Comedy
Webtoon
25
Vigilante
DASAN BOOKS
JO Wanseon
Thriller, Action, Historical Drama
Book
26
WAGZAK
STORYWIZ
SESANG
Fantasy, Romance, Thriller
Web Novel
27
Weather Boy
EO CONTENT GROUP
PARK Jae-young
Romance, Comedy, Sci-Fi
Story
28
A Week of Self-Care with the Father
DULNYOUK PUBLISHING CO.
KIM Liwon
Drama, Coming of Age, Mystery
Book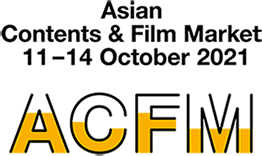 E-IP Market (Entertainment Intellectual Property Market)
E-IP Market, organized by Asian Contents & Film Market, is an IP trading zone for various original content adaptable across multiple media platforms. Original works published on digital media platforms, including webtoon, web drama, web novel, as well as traditional content such as books, are traded in the E-IP Market for adaptations. This year's E-IP Market presents 28 Korean IPs of diverse genre based on fresh idea and concept that reflects the latest trend and current-day issues. Also, E-IP Market introduces 17 original IPs from Taiwan and Japan, partnering with Taiwan Creative Content Agency (TAICCA) and the Visual Industry Promotion Organization (VIPO) following last year.